How do we apply Data Mining?
---
The debates generated heavy discussion on public Facebook public pages. From January to February 2016, around 50,000 messages were shared in public pages by 25,000 unique individuals. Pulse Lab Kampala applied "data mining" to these messages to extract information from them.
Data mining is a methodology to analyse large datasets, extract information from them and transform it into an understandable structure for further use. As a first step on the process, the 50,000 messages were "found" by applying filters to anonymized Facebook messages. The filtering was done using a taxonomy of keywords ('presidential debate' or '#ugdebate16' for example).

Figure 1. Total volume of discussions on FB around the debates.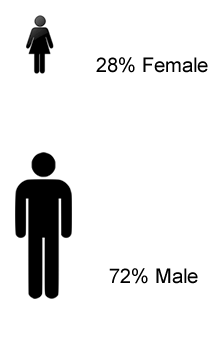 Figure 2. Gender breakdown of people sending messages.